With their bright tulle skirts courtesy of Etsy and dazzling smiles, this bridal party stood out from the crowd at Coachella this weekend. Four-time festival attendee Aisha Amjad had what we're considering one of the best bachelorette parties we've ever heard of at Coachella. The bride-to-be and 12 of her closest friends hit the festival up and spent the day enjoying music and celebrating her future wedding.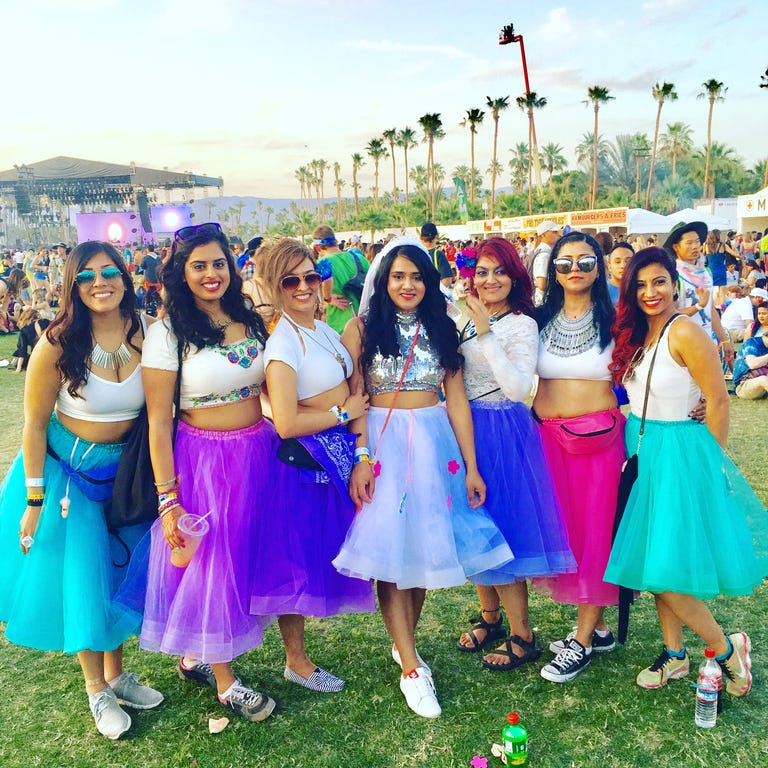 The gang rented a 13-person villa with a swimming pool not far from the festival grounds in Indio, California, and threw Amjad a surprise party she'll never forget. Amjad and her friends started the day off with brunch at Le Vallauris, where they debuted their adorable Coachella outfits. For the bridal brunch, they kept their heels on but made the smart move of switching to sneakers for the actual festival.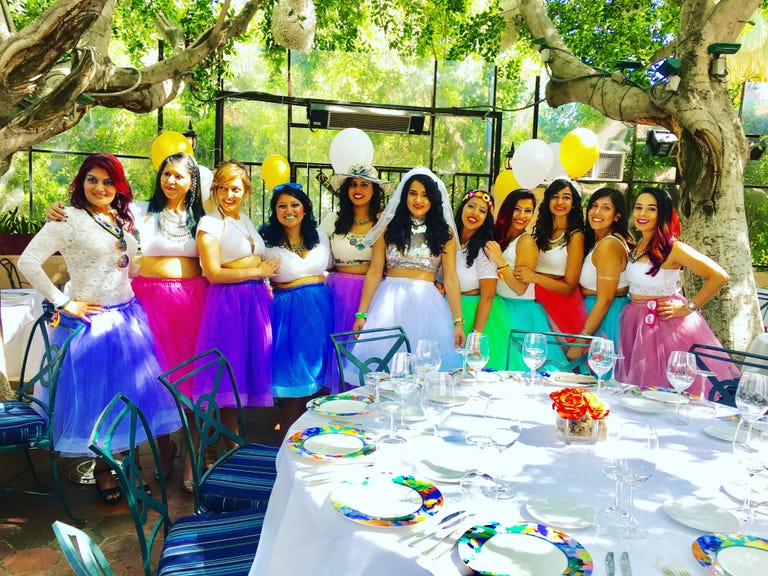 The New York native was blown away by the party. Amjad made sure to give one one of her bridesmaid's her own special shoutout. Kaajal Bahet coordinated everyone's outfits, which definitely doesn't sound like an easy task. The girls looked spectacular in their flower crowns and classic festival makeup. Amjad's skirt stood out from the rest of her bridal party with its vibrant pink flowers and gorgeous white tulle.
And no bachelorette party is complete without some dick jokes, so each member of the party had their own mini penis to carry around with them. Subtle but classic at the same time.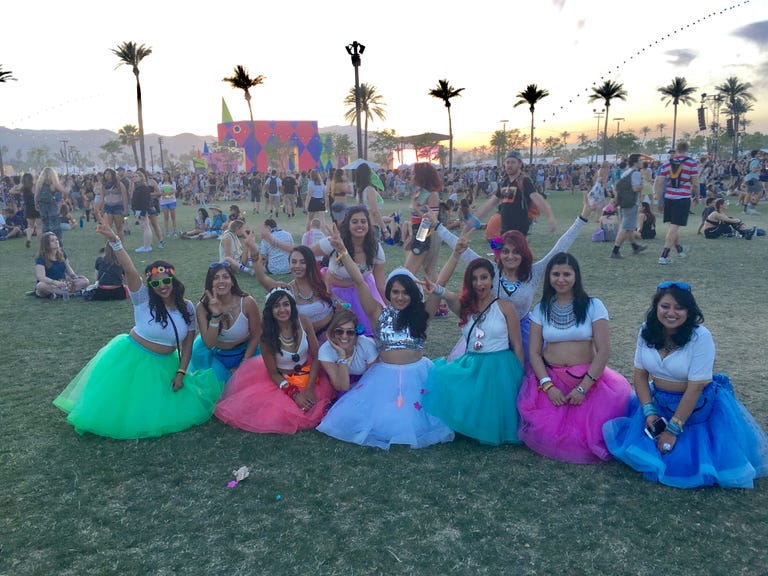 If this is the bachelorette party, we can't wait to see the wedding. Congrats!